Eyebrow Embroidery- Misty/Shading
Eyebrow embroidery- Misty/Shading creates a soft powdered gradient brow. They are a manual, semi-permanent way to create a natural, powdery makeup look.
These methods are best suited for anyone who has previously done eyebrow embroidery and is often used to correct botched eyebrow embroidery.
However, the difference between the two techniques is:
 Micro-pigments are deposited more in-depth into the skin in Misty Brow; hence brow appears darker and bolder.
Our master-artist trainer Jade graduated from the world-renowned S-Academy specialising in Ombre Shading in eyeliner, eyebrow and lip.
Hence we can be confident students will get their money worth if they sign up with us! 
In this course, students learn the correct technique in misty/shading brow.
By the end of the course, they will be well-equipped to become the perfect eyebrow misty/shading professional! 
Training takes place in an area that is safe, well-lit, ventilated, and fully equipped where students practice on sheets of mannequin skin.
Therefore, if you're ready to build a profitable eyebrow embroidery business and live your dream life, contact us now!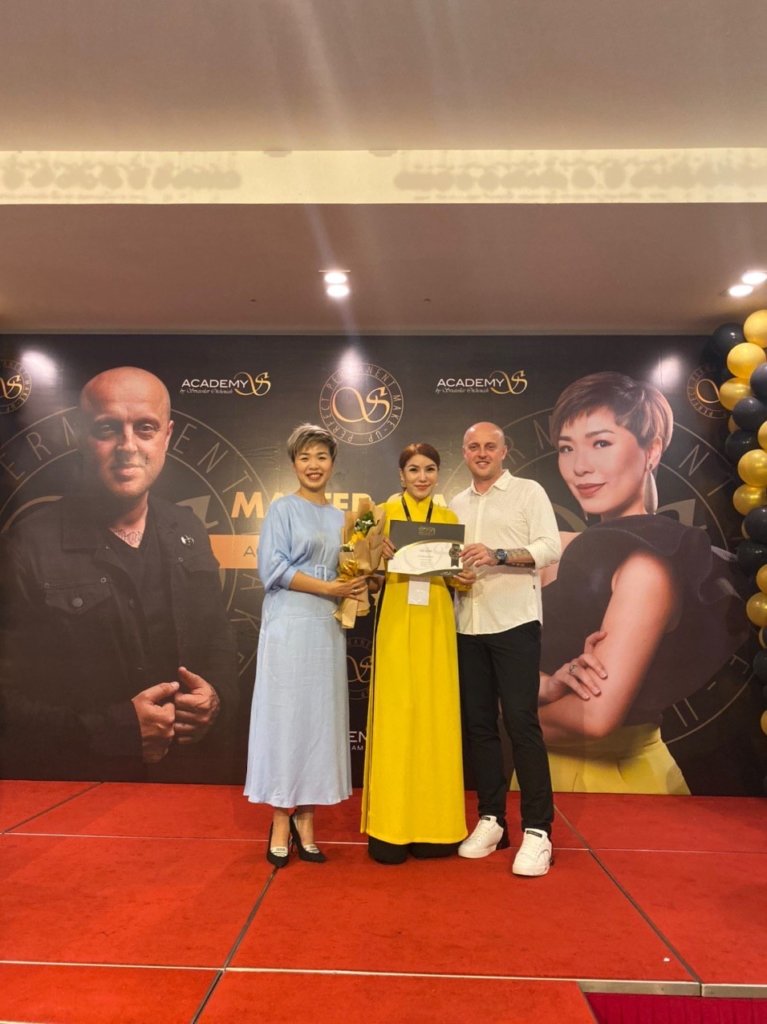 Eyebrow Embroidery- Misty/Shading
Eyebrow Embroidery- Misty/Shading
Eyebrow Embroidery- Misty/Shading Course
Objective: To equip participants with the knowledge and confidence required for performing misty/shading eyebrow embroidery.
Requirements: Participants do not need to have any prior experience in the relevant field
Duration: 3 Days, from 10am to 6pm on both days
Class Size: Maximum 4 Participants (Private individualised training sessions are available too)
Curriculum:
Introduction to misty/shading
Understanding the steps involved in misty/shading and micro-pigments
Mastering the skill in customizing eyebrows and micro-pigments
How to prepare your workstation prior to your misty/shading procedure.
Understanding After-Care advice for clients
Comprehensive practice session on misty/shading 
Question & Answer Session
Awarding of Certificates
Take Home Course Materials:
Permanent Makeup Tattoo Machine- x1
Permanent Makeup Micro-needle- 5x
Mistybrow Nano Blade- 5x 
Eyebrow Embroidery Pen- x1
Eyebrow Embroidery Practice Skin- 3x
Surgical Grade Anesthetic Cream
Micro-Pigment- 2 different colours
Barrier Film
Pigment Rings- 5x
Brow-Shaping Pencil
Eyebrow Measurement Caliper 
Course Fees:
$1588 Usual Price
Now $1288 Nett
Click here for one of the best salons in singapore!
Wish to see more of our work?
Click here to see our range of courses